Around the holidays every year across the Fort Worth area our home inspector sees an increase in residential fires. Residential fires are never something that a homeowner welcomes with open arms. By nature fires destroy property and can cause injuries. When fires happen around the holidays it is even more devastating.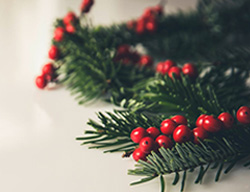 The truth is that many conditions that cause the increase of house fires can be prevented or avoided by taking precautions this holiday season.
Below you will find some helpful tips from our home inspector that can help keep your property and your family safe.
Our home inspectors fire safety tips:
Turn off your Christmas tree when you are not home
Check holiday lights ( interior and exterior) for broken wires and/or plugs
Be sure to use extra precaution if you have luminaries
Ensure if you are using candles that they are placed in stable holders
Water your Christmas tree daily, so that it does not dry out
American Patriot Home Inspection wishes you and your family a Merry Christmas! Remember that we provide residential home inspections across the Fort Worth, TX area. Please keep us in mind for your next home inspection!